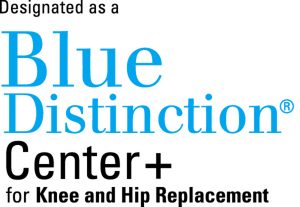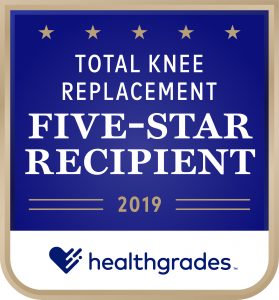 Total Joint Replacement
Our physicians have helped to develop a nationally recognized and award earning total joint replacement program at Labette Health. The comprehensive joint replacement program for knees, hips, and shoulders provides a team-focused approach for educating patients on what will occur before, during and after joint replacement surgery. To provide a quality experience, the program integrates efforts between patient and family, surgeon, anesthesia, nursing, pharmacy, and therapy. Minimally invasive surgical techniques and state-of-the art post-op pain management round out the program leading to shorter hospital stays, faster recoveries, better outcomes and high patient satisfaction.
Blue Cross & Blue Shield of Kansas has designated Labette Health as a Blue Center of Distinction for Knee and Hip Replacement Surgery. Healthgrades has awarded Labette Health as a Five-Star Recipient for Total Knee Replacement. U.S. News & World Report has recognized Labette Health as one of the Best Hospitals for Knee Replacement.