Certified Physician Assistant
John K. Taber, PA-C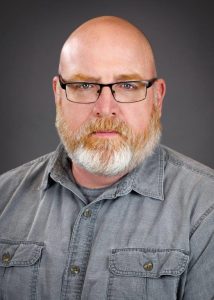 John Taber began his medical career while serving in the United States Navy from 1985-1991.
John completed prerequisites for PA School in 1995. He then completed physician assistant school in 1998.
John worked as a physician assistant in peripheral vascular medicine from 1998 to 2000. He has worked as an Orthopedic PA-C since 2000 and joined Southeast Kansas Orthopedic Clinic in December 2019.
John is board certified by the National Commission on Certification of Physician Assistants. John is licensed with the Kansas State Board of Healing Arts. He is a member of the American Academy of Physician Assistants and the Kansas Academy of Physician Assistants.